The SRVU represents students in the USR and FSR as well. We have members running for the USR as a part of the SRVU fraction. You can read more about each of these members below.
USR
Hiya, I am Guido! 2nd year Anthropology student, student council member and athletics coach. The VU has become my home in the past two years as a student and Faculty Student Council member, but as with every home, there are glaring issues. (My dishwasher is broken, wbu?) Educational quality, inclusion and safety, sustainability and the student voice are all in jeopardy. The USR can, and should work on these themes; By uniting students and staff in the quest for an inclusive, connected and strong VU I will improve YOUR experience at this university we call our home.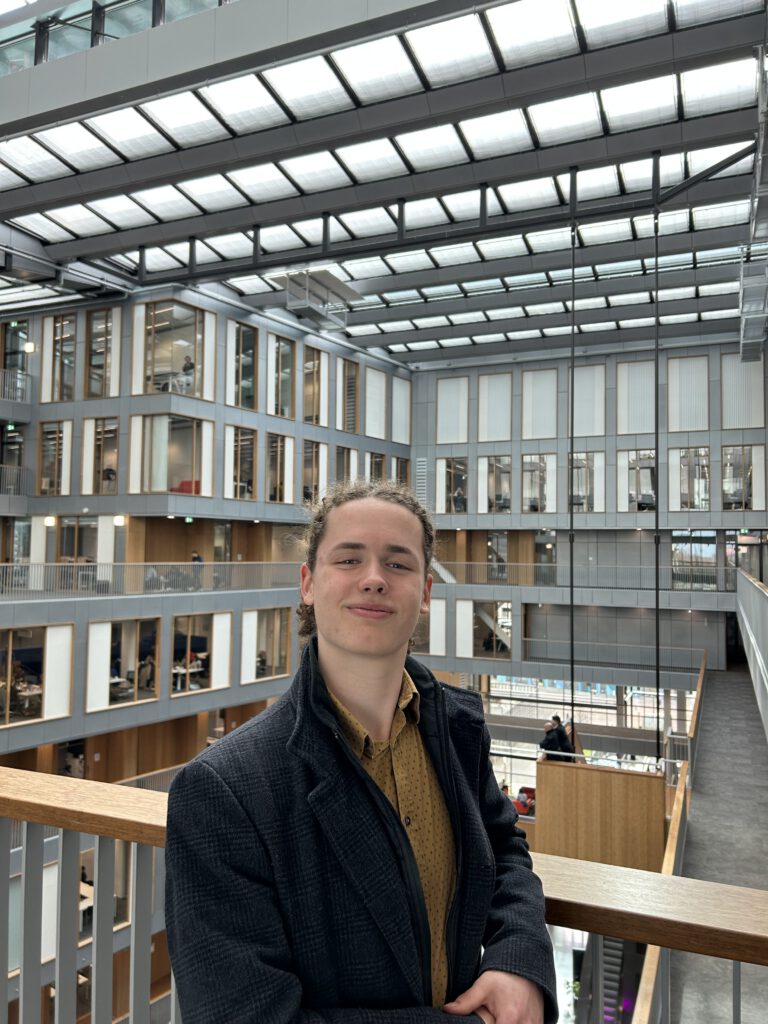 Greetings and Salutations!
I'm Sarah, a VU Bachelors of Arts graduate and current Masters student. I've been studying at the VU since 2017, in this (long) time I've been a member of the FSR FGW, Vice-Chair of my athletics club (Amsterdam Lions Lacrosse), and Co-Founded the Neurodiverse Student Association (NDSA).
During my FSR FGW term, I found myself wanting to make a difference at a centralized level, not just my faculty. My FSR term also revealed to me the inner workings of the VU bureaucratic systems, all the hoops and hurdles between conception and implementation.
Therefore, my aspiration as a member of the USR would be to: Make an Accessible USR; Fix Communication and Information Channels within the VU; Map-out the new VU Campus; Catch the Stragglers; and Re-work the Language Policy.
I strive to make a difference where it counts. There will always be something to improve, I want to do what I can with the time I have. Therefore, I am ecstatic and enthralled at the opportunity to be elected into the USR.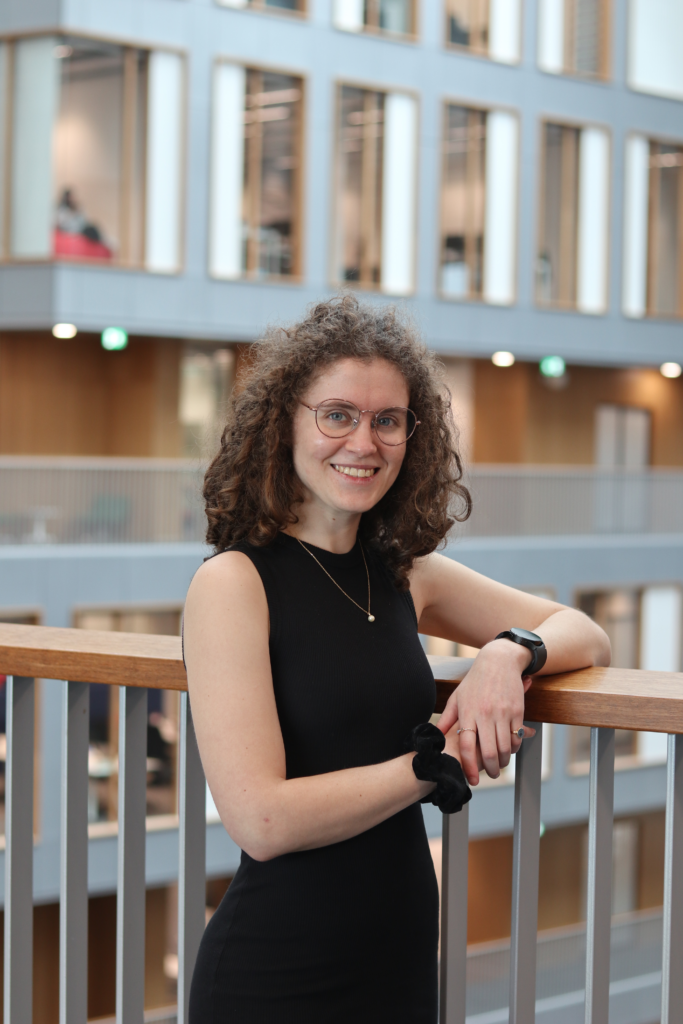 Hi there! I am Ella, a first-year international student in the Economics and Business Economics Bachelor's program. Actively volunteering, participating in the university life, communicating with fellow students, I realized how huge the gap between students can be. Even though our university values diversity and fosters a spirit of freedom, not every voice is being heard. I, with close collaboration with other USR candidates, want to become a bridge between students and University, improving intercommunication and promoting inclusivity and diversity, and creating a joint community of the Vrije Universiteit. Every student vote, opinion and concern should be heard, and every student should feel included. As every great journey starts with a single step, I am here to make our first step with you, my fellow students, to make a difference. It's ya boy, Roy 🤟 I'm a second-year International Business Administration (IBA) student. Besides being a student here at the VU I am also a competitive kickboxer. My philosophy in life is that it's like a rollercoaster, with its ups and downs. Similarly, the VU also experiences a range of highs and lows. The positives include the amazing moments I share with my friends in class, as well as the wonderful opportunities the VU provides for personal growth. However, there are several areas in which the VU can improve, such as the inadequate housing options, limited student associations for international students, and the lack of high-quality study spaces. As a member of the USR, I am committed to making the VU a better place for all.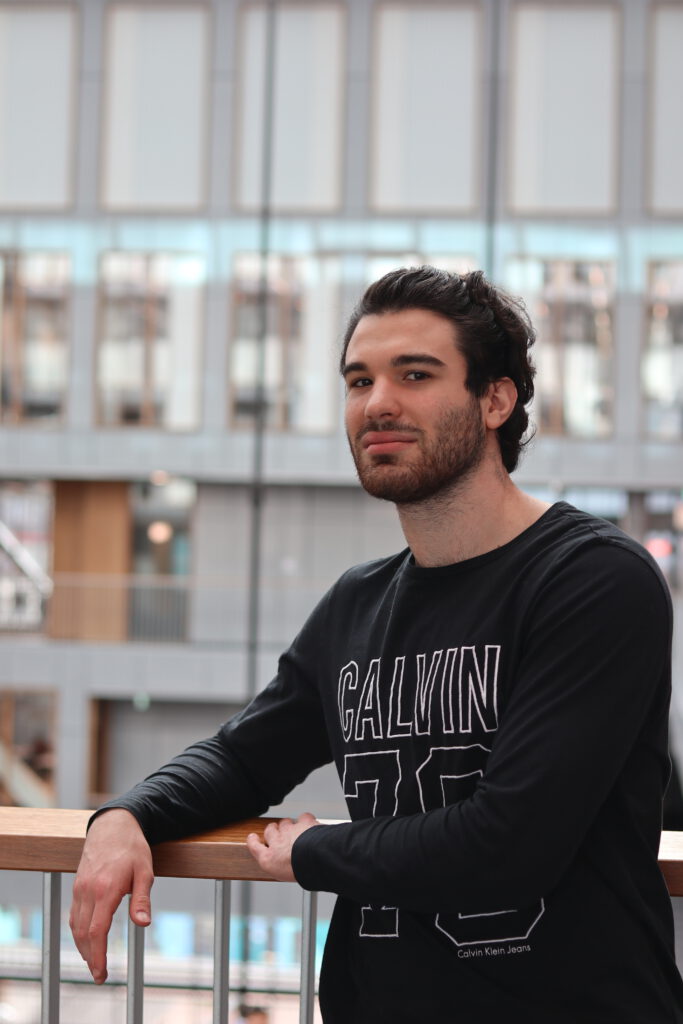 Greetings lovely people!
My name is Jay (he/they), I'm a 21 year-old gender-queer, neurodivergent VU student. I just finished my minor in Neuroscience and am completing my Bachelors in Communication Science next year. I'm the new Chair of the Introduction Board, leader in the Student Mentor program, among several other leadership positions.
In the USR, I want to improve: accessibility, student support for learning disabilities/mental health, and inclusivity. A vote for me, is a vote for a university environment where you can be seen, no matter who you are or who you were born as. Differences are beautiful, Uniqueness should be celebrated. See me during election week and let's talk. Do not hesitate to contact or approach us, we are here to represent you.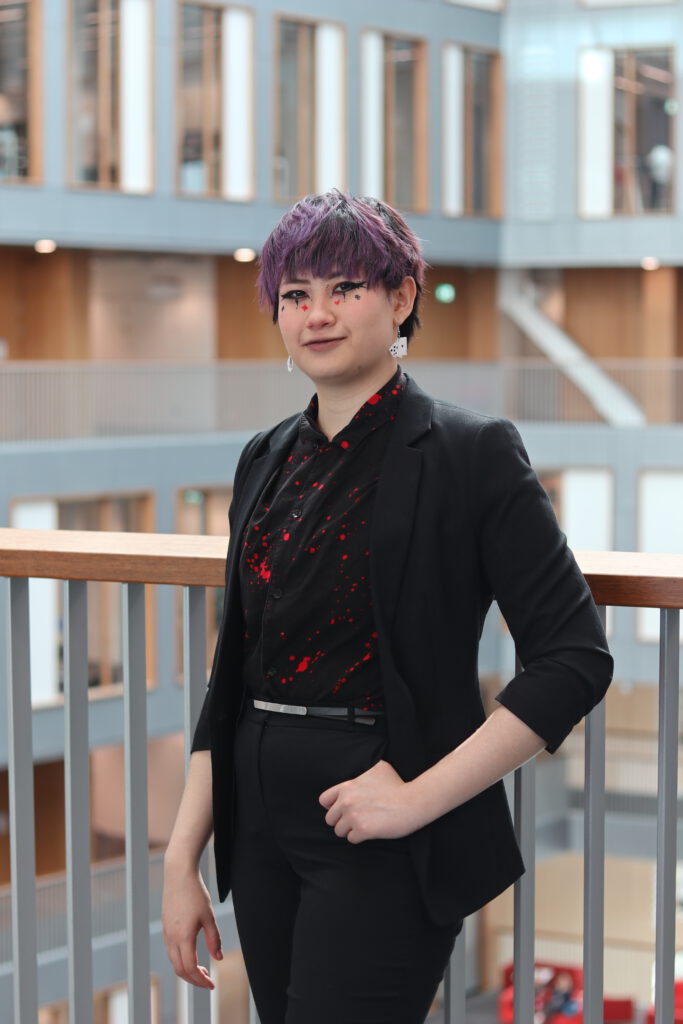 Hello everyone! My name is Suvarn and I'm a first year International PPE student. Since beginning my studies at the VU I've had the pleasure of interacting with many different communities within the university and in doing so have known of the struggles unique to them. Hence I wish to join the USR to improve inclusivity and the means for students' voices to be heard. I believe that university should offer stability alongside inclusivity so all students may fully benefit from their study which is why I want to improve problems such as the housing crisis affecting international students or the deficit of gender inclusivity. Our uniqueness is our strength but it can only be celebrated once it is respected. Vote so that we may step towards a more inclusive VU.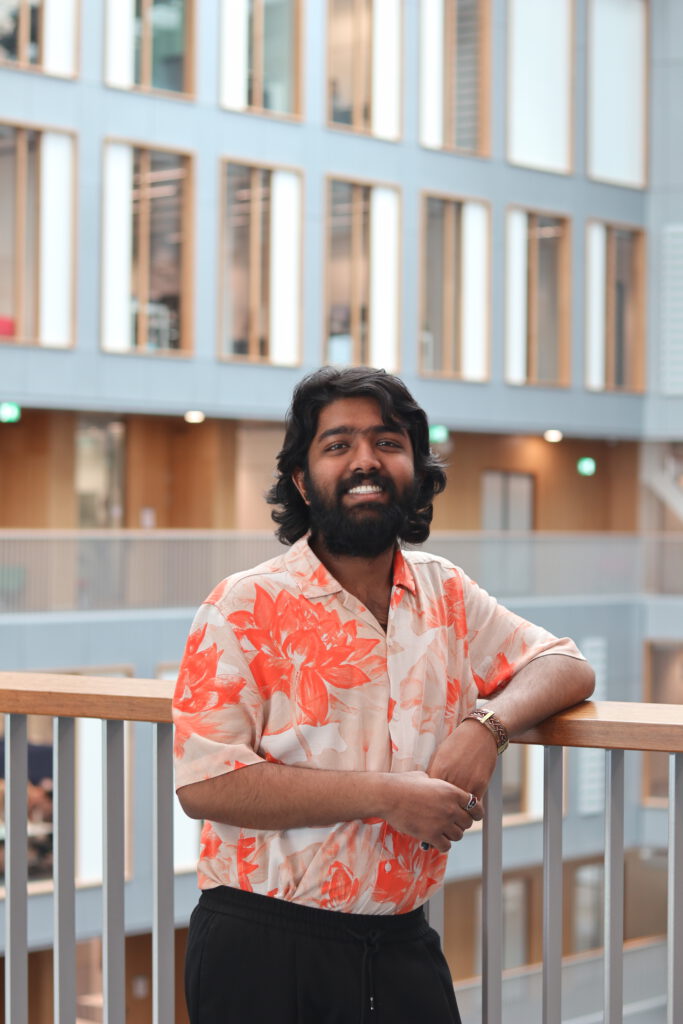 Hey everyone! My name is Berfin, I am a 21 year old Communication Science student. I want to join USR to increase awareness of topics such as supporting mental health, equality, inclusiveness and diversity. I believe that university should be a safe place where students can express themselves freely and embrace differences. Hope you will vote for one of us, so your voice could be heard. Please feel free to contact us or approach us on campus!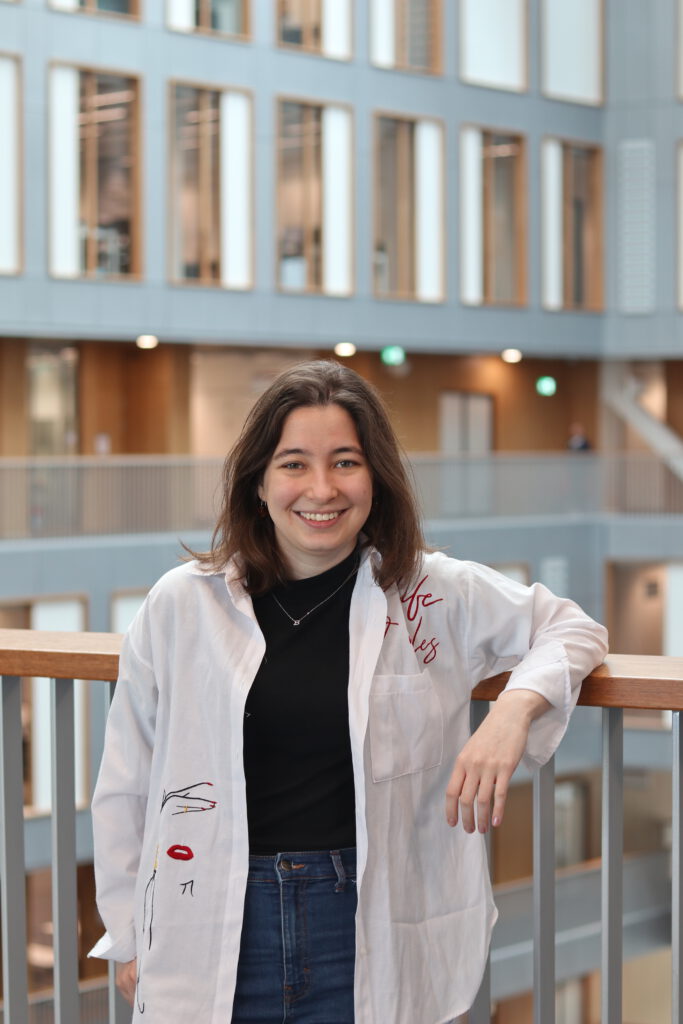 Hiii, I'm Sofia! I'm 20 years old and currently a third-year medical student. This year I'm also participating in the Faculty Student Council. Upcoming year I want to take up a new challenge: representing you all in the USR. Since I got my seat due to the voting system, I hope you'll vote for one of the other enthusiastic SRVU candidates. For any questions feel free to contact us and I hope to see some of you during the election week! #DONTvoteforsofia FSR
Did you know Pahal means initiative in my native language? And that's what I'm here for! From BSA to Student well-being, I'm here to improve your life at the VU. I'm a first-year CS student in my bachelor's standing for the faculty-student council. At FSR Beta, I aim to make your voices heard at all times.I'll be your point of contact for the faculty and together, I'm sure we will make studying at the VU more delightful than it already is.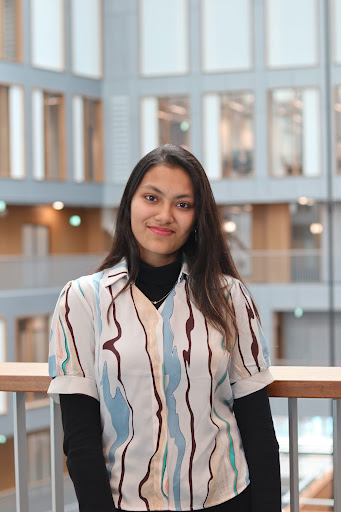 Hi everyone, I'm Sanne and I'm running for FSR FGW (humanities)! Currently I am a first year PPE student and within KallioPPE I am chair of the excursion committee and secretary of Freshers committee.
When I'm not around university I enjoy my free time by dancing, cooking and traveling (imagine being chair of excursion committee and not love traveling).
The FSR is there for all of the students of the faculty, and thus while making decisions it's essential to keep in mind the interests of all represented studies, no matter how small they are. On top of that the FSR enhances interactive communication between students and university.
We have quite a large portion of both Dutch and international students within the faculty and each have their own specific needs. I myself am Dutch but I have also lived and studied abroad so I can sympathize with both sides and make sure that nobody is feeling left out.
Something I want to focus on if I get elected for the FSR is to advocate for regulations that support the well-being of students, to create an environment where we can excel in an enjoyable manner. After all, university is there for us, the students.